Detroit PAL would like to thank all of our supporters for helping make the Kids at the Corner campaign a success. Without your help, Detroit PAL would not have been able to open The Corner Ballpark presented by Adient for Detroit PAL's youth. Thank you!
MVP
Adient
Bank of America
Cinnaire
Dresner Foundation
Meijer
Old Tiger Stadium Conservancy
Ralph C. Wilson, Jr. Foundation
The Kresge Foundation
The Skillman Foundation
W.K. Kellogg Foundation
William Davidson Foundation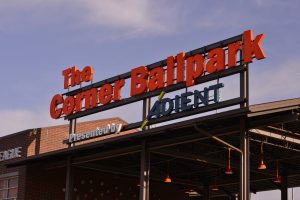 Cy Young
The Hank Greenberg Family
Detroit Lions
Detroit Tigers Foundation
Peter & Connie Cracchiolo Foundation
United Way for Southeastern Michigan
Kar's Nuts
Baseball Tomorrow Fund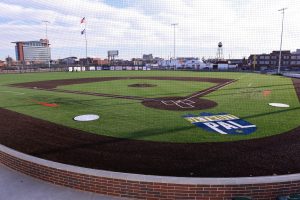 Gold Glove
Danialle & Peter Karmanos Family
DTE Energy
Ellen & Jeff Adler
Ford Motor Company Fund
Kathy & Gerry Boylan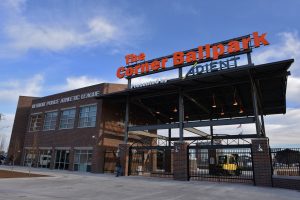 Silver Slugger
Barton Malow Co. Foundation
Elaine & Michael Serling
General Electric
Masco Foundation
Nancy & Robert Baidas
Quicken Loans
Richard & Jane Manoogian Foundation
Ron & Christine May
The Diez Group
Transmco Maintenance Company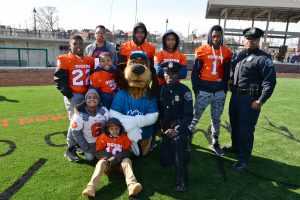 All Star
Administrative Controls Management, Inc.
AECOM Michigan, LLC.
Andrew & Jennifer Hetzel
Andrew Brown, Jr.
Anthony & Michele Lewis Watts
Anthony & Patricia Werderitsch
Anthony R. McCree
Anthony Woodrich
Aristeo Construction Company
Arrow Tru-line
Arthur & Gina Horwitz
Ascension Health
Asplundh Construction Corp.
Bernie Sucher
CDA Engineering
Cindy & Doug La Ferle
Damon V. Tooles
Daniel S. Varner
Darren Frankel
David V. Richey
David Vanwinkle
Dewayne Jones, Jr.
DJ & Shannon Boyd
Edward S. Egnatios
Frances W. Richey
All Star
Triton Investment Company
HD Power Supply
James & Cleo Hamilton Family Charitable Trust
James Krebs
Janis & Scott Seabolt
Jerome & Laney Henson
Jessica & Jake Berry
JMR Charities
John & Robbie Scodellaro
Jon & Jan Frank
Joseph Boylan
Just Energy Foundation USA
Karen Dumas
Marjie & Jordan Field
Mark & Joe Petrosky
Mark & Karen Woods
Martin R. Mayhew
Matthew VanDyke
Maurice Morton
Michael & Kimberly Porter
Mike & Maritza Tenbusch
Motor City Electric Co.
Mr. & Mrs. McCandless
Mr. & Mrs. Randolph Judd
All Star
Nancy & Joseph Tolkacz
Paul Venn
Power Advocate
Quarton International
Ron & Patty Cooley
Ronald E. Hall, Jr.
Roncelli, Inc.
Russ W. Russell
Shane Battier
Sidock Group, Inc.
Spectrum Neon
Stacy Sauber
Strategic Staffing Solutions
Terence & LaShanda Thomas
The Curran Family
The Energy Group, Inc.
The Skandalaris Family Foundation
Thom & Diane Linn
Tim & Diann Pendell
Tim & Meka Richey
Tony Nuckolls
VDC Concessions
There are still ways to get involved! For more information on stadium sponsorship, please contact Alexandra Gardner at agardner@detroitpal.org. To purchase a personalized brick, please click here. To book an event on the field or in the banquet center, please contact Shamari Hamlet a shamlet@detroitpal.org.