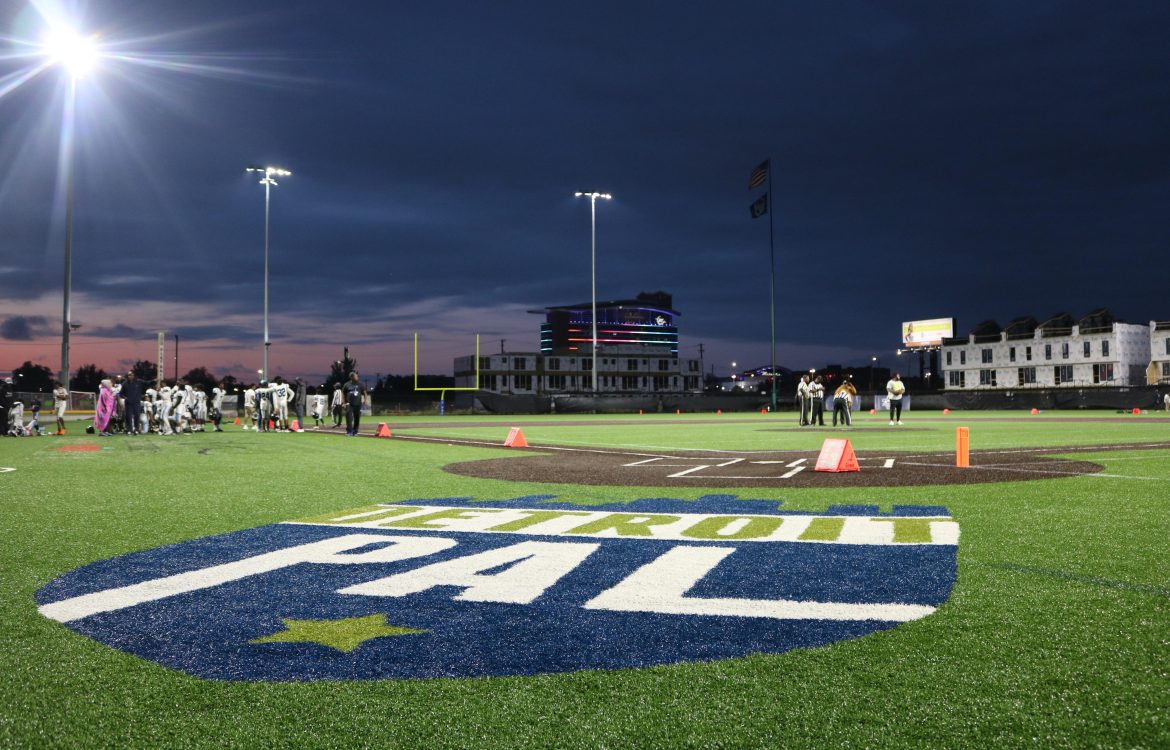 2019 Football & Cheer Season – A Note from the CEO
The football and cheer season is well under way and I would like to say thank you to all the mentors, referees, site monitors, volunteers, team moms, and PAL staff.  I have had a chance to tour many of the sites and see our youth compete while learning some valuable life lessons from sports.  Detroit PAL's mission is to help our youth find their Greatness.
Special Thanks – NIGHT Game (9/21/2019)
Detroit PAL hosted its first Night Football game on 9/21/19 at The Corner Ballpark presented by Adient.  It was an important day for the youth and families of Detroit.  It may not have seemed significant, yet a night game in the City of Detroit comes with the belief that our community can't do things together after dark.  Yesterday was a great example of how the village can come together and create a safe, clean, and memorable moment for our families.  I want to thank the Spartan and Cowboys organizations for their roles in making the evening a success.  I would also like to say thank you to all the mentors, volunteers, DPD, and PAL staff.  A special shout out to India and her staff.
Detroit PAL will continue to improve and it is only possible by the continued support from the community.  I love my city and enjoy serving the community through Detroit PAL.
PAL is doing great things in the community.
Gratefully,
Robert Jamerson
Detroit PAL CEO
Please follow and like us: