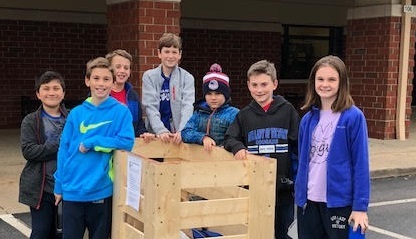 5th Graders Sort Equipment for PAL
Detroit PAL wants to send a huge THANK YOU to Bobby, Lauren, Dominic, Colin, Nolan, and Patrick! These 5th graders from Our Lady of Victory School in Northville took the time and effort to sort equipment donations for Detroit PAL.
Equipment donations are very helpful for Detroit PAL, as we serve more than 14,o00 youth participants each year in Detroit. To learn more about how you can get involved, click here.
Thank you again to the team from Our Lady of Victory School!!
Please follow and like us: