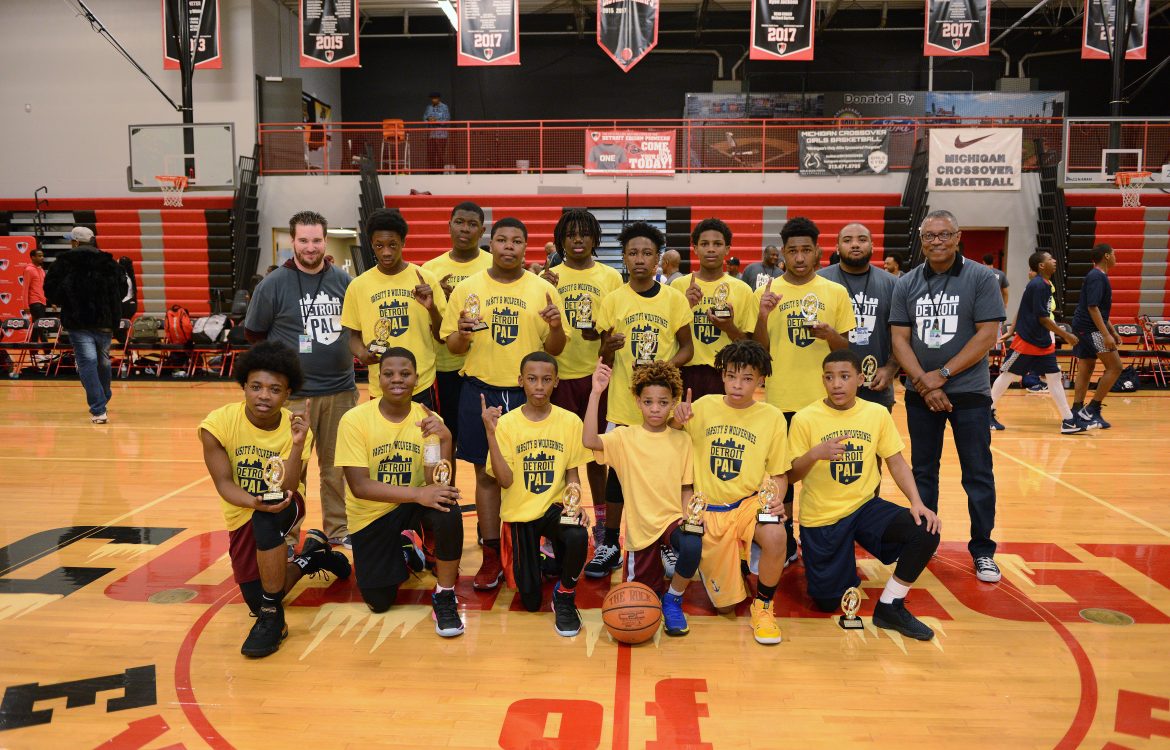 Boys School Basketball All Star Game
The Boys School Basketball All Star Games took place on Saturday, March 23rd at DEPSA High School. These fun games bring together a few players from each team across the league to go head to head in front of their friends and families.
During each halftime, there was a 3-point shot contest and this year, Detroit PAL's Youth Voice Council gave away a bike to the halfcourt shot winner!
All Star Game Results
Motor Division
Ballers 22  Hooper 19
JV Division
Team LeBron 28  Team Curry 20
Varsity B Division
Wolverines 35  Spartans 33
Varsity A Division
Ankle Breakers 39  Fast and the Furious 34
We want to congratulate all of the amazing athletes who gave it their all on the court at this year's All Star Game. We hope the day was fun for our players, coaches, and families!
Please follow and like us: