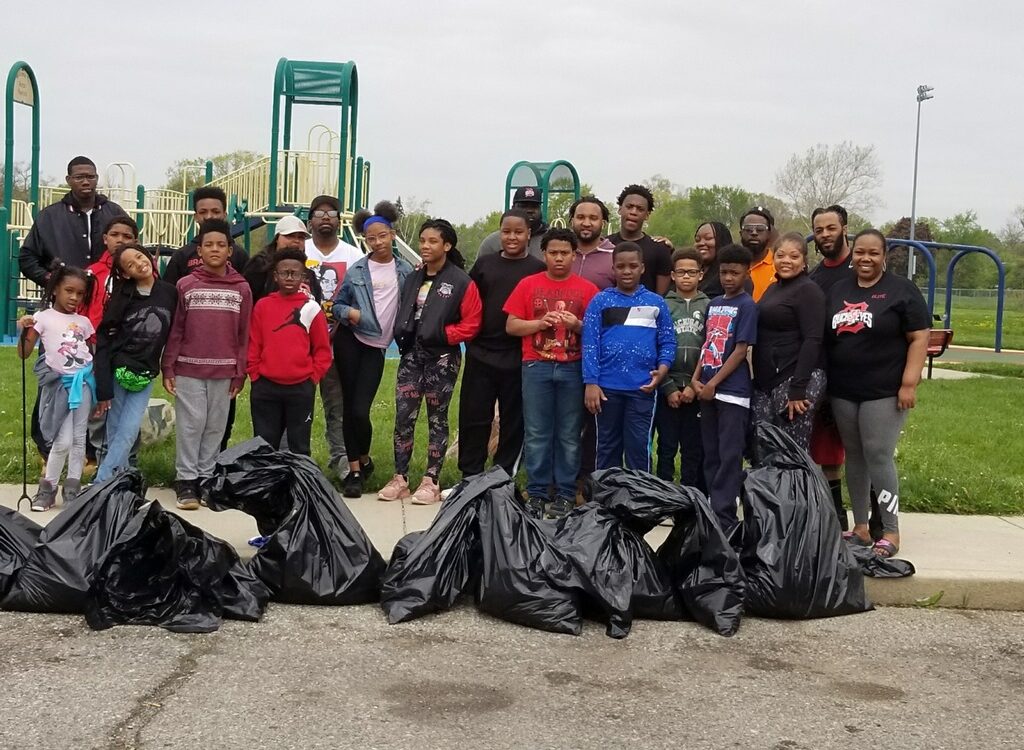 Football at Motor City Takeover
"When you are part of a team you have to learn to be unselfish and discipline," said Detroit Buckeyes Elite C-Team Football Coach Carey Morgan, Jr.
With this being the Detroit Buckeyes first actual season as a team playing in the Detroit Police Athletic League, Morgan, who became a coach for PAL due to his organization making the witch from AYFL, says it was important for him to give back to the children growing up in the city of Detroit the same way his little league coaches gave back to him.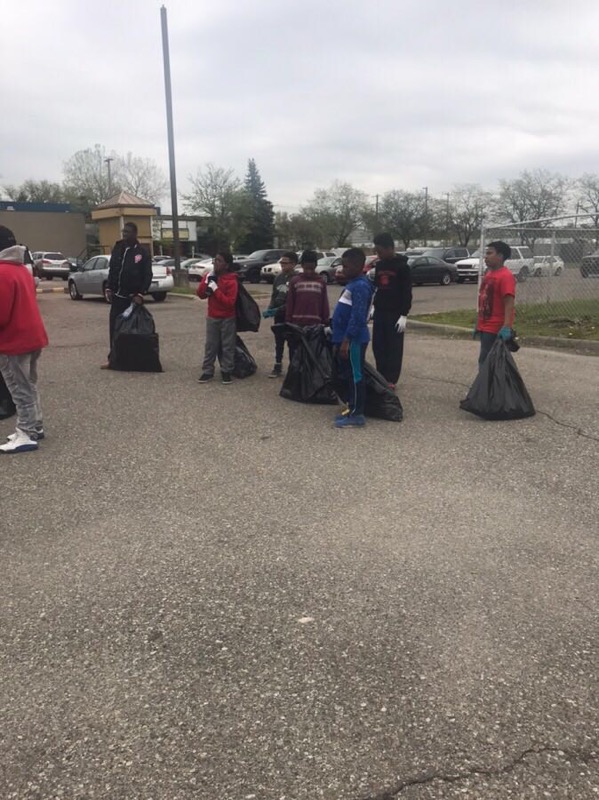 With a focus of teamwork, he hopes to inspire and motivate his athletes by giving them the understanding that you don't have to be famous to be a role model; simply do the right thing by setting the right example.
"I teach the importance of teamwork by instilling in them that there is no I in team, teamwork makes the dream work, and two minds are much better than one," said Morgan.
Although he enjoys teaching teamwork on the field, Morgan also teach those same principles and ethics in the community where his organization got the chance to be a part of the Motor City Takeover event. Not only did he enjoy the event and the thought of giving back to his hometown, but Morgan also enjoyed the valuable life lesson it taught his players.
"This event taught my players that you must put in leg work if you want to see improvements; nothing is given to you," said Morgan.
Learning how to work hard and being a team, the Detroit Buckeyes were able to teach their players about being a proud member of your city, on and off the field as well.
"What I learned from participating in the Motor City Takeover was the importance of keeping our community clean. I enjoyed the experience because I was able to clean my community while having fun with my Elite family," said Detroit Buckeyes Elite Football Player Jaylen Garrett.
Taking pride in being able to give their athletes something more than just football and cheer to look forward to, the Detroit Buckeyes family puts a huge focus on the future of their players by helping them understand there's more to life than what they are forced to see every single day in the city of Detroit. Garrett says he has big dreams the very minute he's done with little league football, all thanks to his youth organization.
"I want to be an NFL player and/or a television personality. I plan to attend Cass Technical High School and work hard to get a full ride scholarship to a school in the south," said Garrett.
Be on the lookout for more from Garrett and his Detroit Buckeyes Elite team as they prepare to take on their first ever season in Detroit PAL starting with their Benefit Game Saturday July 27th at River Rouge High School promptly at noon!
Article written by Workforce Development Team Member: Derek Nesbitt
Please follow and like us: