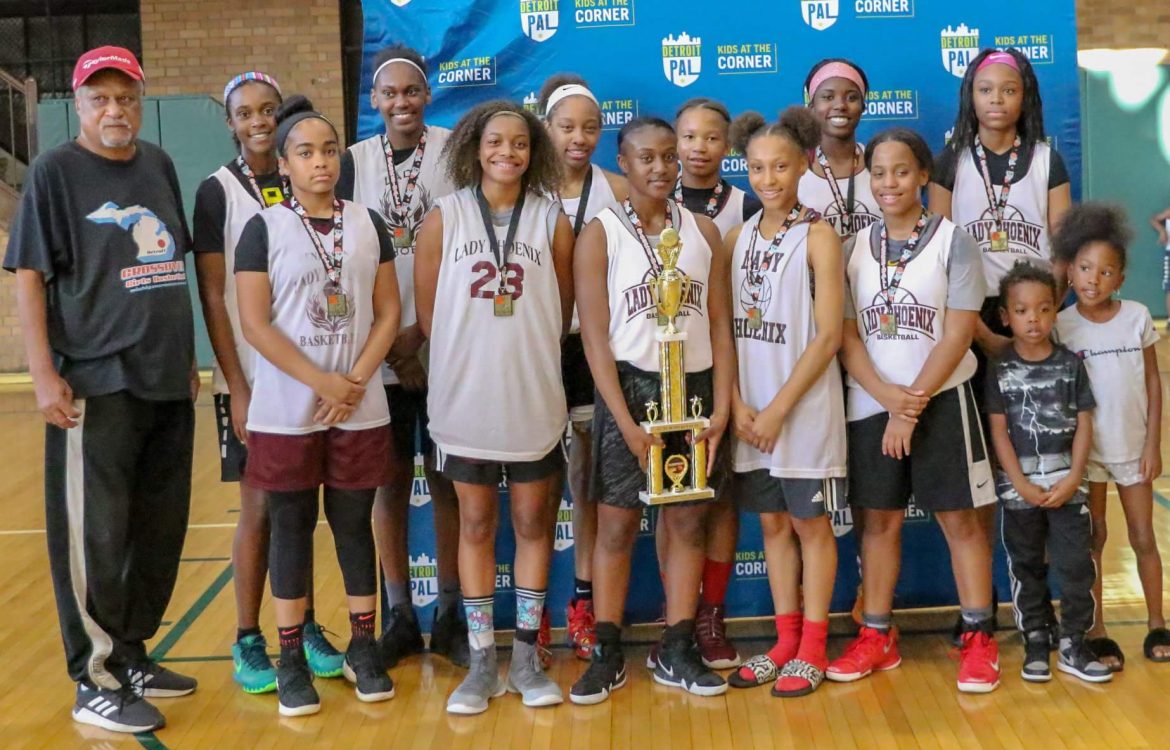 Girls Summer Basketball Championships!
Summer basketball is coming to an end at Detroit PAL, but what a great summer it's been!
In case you missed our recap of the Princess of the Court 1-on-1 tournament, catch up here.
We want to congratulate all of the Girls Summer Basketball teams on working so hard this summer, improving your skills, and having fun!
POTC Girls Summer Basketball League Championship Results
12u Champions – Top 10 Bad Girls
12u Runner up – MWA Elite 2024
14u Champions – Michigan Reign
14u Runner-up – Lady Eagles
18u Champions – Lady Phoenix
18u Runner-up – Lady Bulldogs
Please follow and like us: