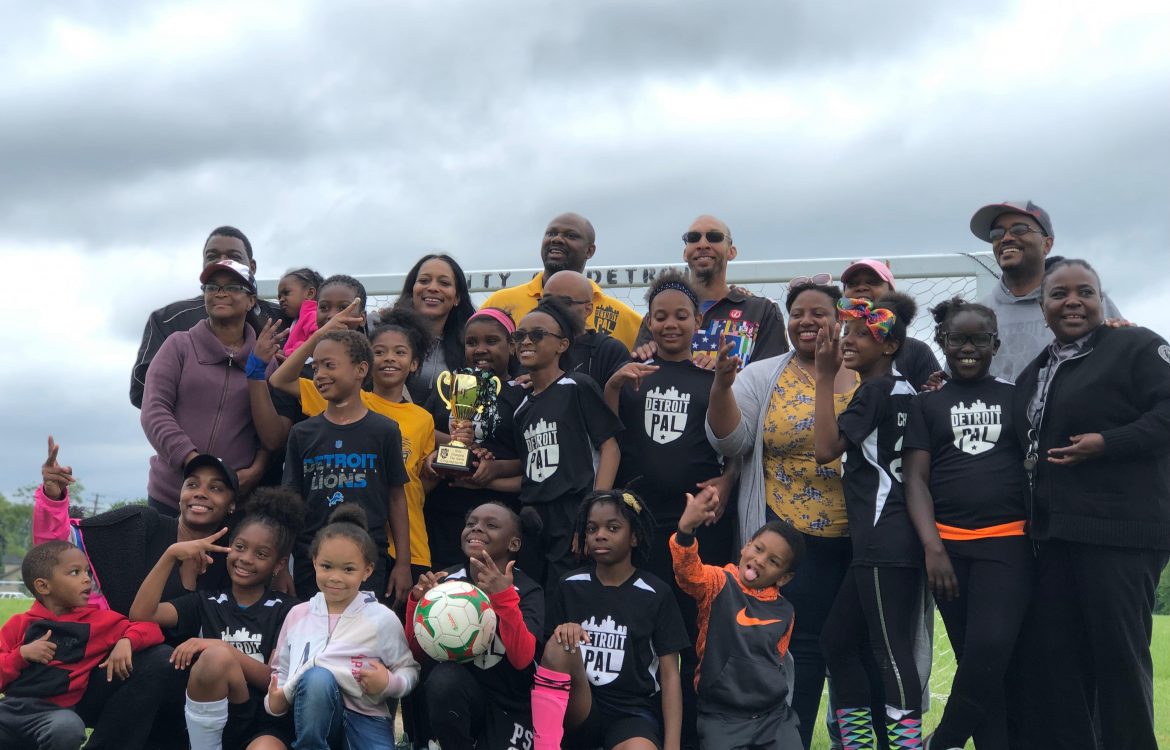 Kick Like a Girl Soccer Tournament
Saturday June 15th at 1 p.m., Detroit PAL hosted its second annual Kick Like A Girl soccer tournament. It took place at Jayne Field, which is located right outside of Hamtramck, MI.
Wanting to focus strictly on women in sports, Covington's goal was to highlight the love young girls have for soccer by creating a tournament designed specifically for young ladies in the metro Detroit area.
"The purpose of the tournament is just girl empowerment. Girls can play at a high level just like boys and girls can also be competitive just like boys in that aspect, but most of all, it's giving the girls a comfortable and safe space to play soccer," said Covington.
Being left behind athletically compared to boys, Covington saw a need to get more girls involved in sports, which is also how the tournament came about.
"I'm intentional about getting girls involved in sports. Around age 12 and 13-years-old is when girls trickle off into playing competitive sports so what I wanted to do is try to make sure we are intentional about girls playing sports," said Covington.
The tournament got started last year with just four teams competing. This year, Detroit PAL had 12 of their very own teams participate. They got to compete against other all-girl programs in this tournament shortly after competing against guys in the championship games scheduled for that morning.
"The beauty of it is that we actually have girls playing in the championship games right before playing in the girls tournament later that day. I didn't want to take away their ability to play with the boys, so they get to play with them and with all girl teams as well," said Covington.
Congratulations to Academy of the Americas Dos, who defeated Academy of the Americas 2-1 in the middle school championship and congratulations to Chrysler Elementary, who defeated Cesar Chavez 3-2 in penalty shootouts. Be sure to check out more from Detroit PAL and its soccer program and the upcoming seasons to come!
Article written by Workforce Development Staff Member: Derek Nesbitt
Please follow and like us: