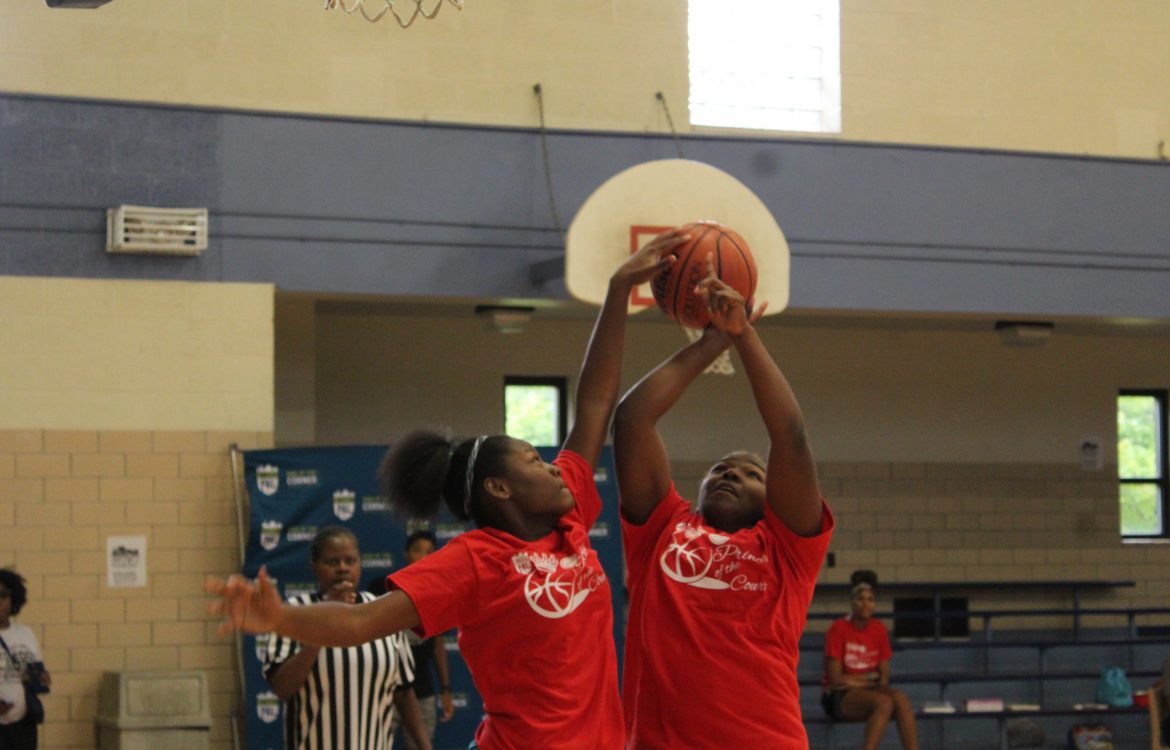 Princess of the Court
I'm sure you all have heard of "King of the Court," the basketball game that crowns a one on one winner. Well, Detroit PAL did its own rendition called "Princess of the Court."  On August 24th, Boysville was filled with young girls who were all trying to be crowned "Princess of the Court."  There were three different age groups competing; a 12U bracket, 14U bracket and an 18U bracket.  Each bracket was a single elimination set up and there were two games going on at both sides of the court, until the championship game.
For the one on one tournament, each game was eight minutes with a running clock and there were no timeouts.  The young ladies gave it their all out there on the court in those eight minutes.  Playing for eight minutes straight is not an easy task to accomplish.  Here are the results from each age division.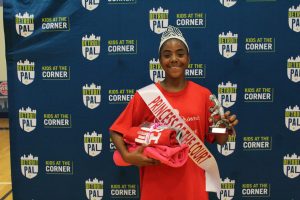 12U Division
Princess of the Court: Summer Davis  
Summer defeated Alexis Halley in the championship game and Summer dominated the whole tournament.  Summer was not originally participating in the tournament but she filled in for a participant who was not able to make it.  Summer dominated the court wearing her grandmother's shoes and those certainly weren't a problem for her!
14U Division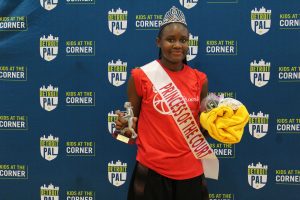 Princess of the Court: Paris Bass
Paris was crowned Princess of the Court after defeating Tiara Morris in the finals.  Paris was able to outlast Tiara in the eight minute final, showing her skills off in front of the crowd that filled the bleachers at Boysville.  It was an exciting game to watch!
18U Division
Princess of the Court: Nia Nelson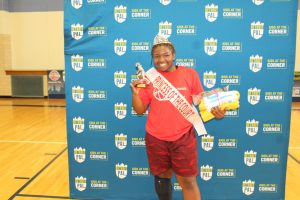 Nelson, who defeated Taylor Walton in the finals, showed everyone why she is the Princess of the Court in the 18U division.  Her size and athleticism was too much for her opponents and
she showed resilience, even when she was tired.  A huge congratulations to Nia on her victory.
PAL wants to thank all the young ladies who participated in this year's Princess of the Court tournament and a huge shout out to Stephanie Douglas for putting on this amazing event.  A big thanks goes out to her team as well in helping her make this tournament a success!
Please follow and like us: