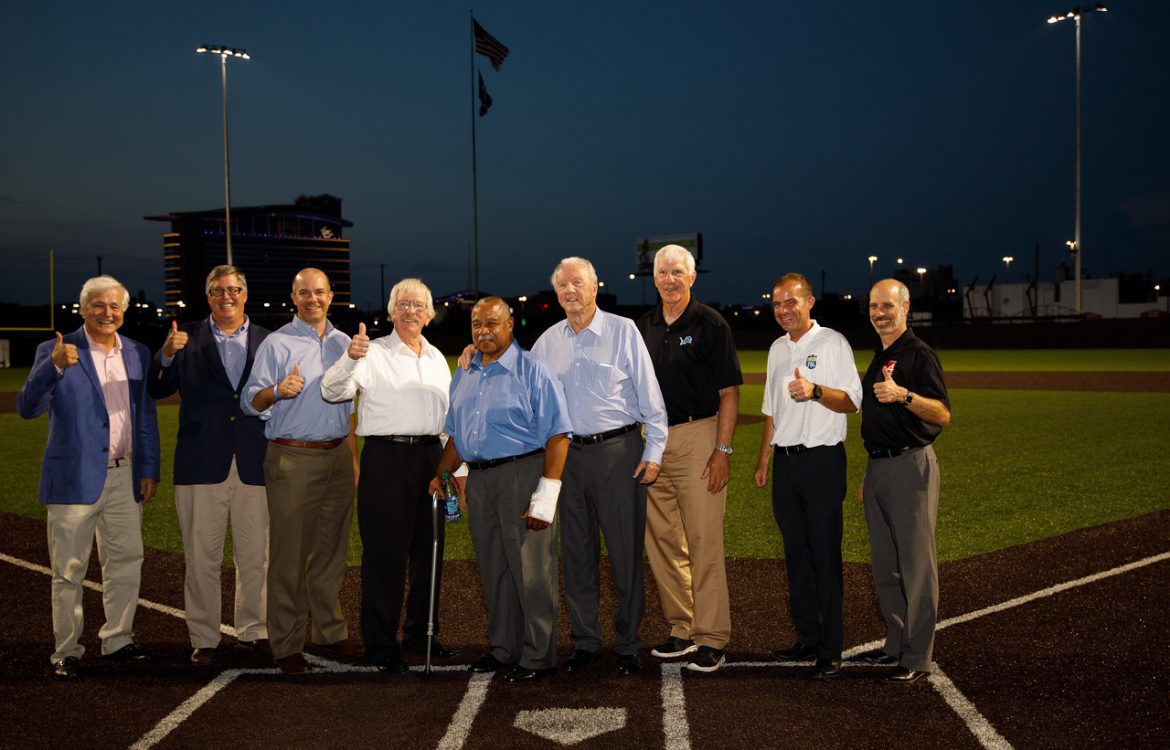 Pros for PAL: 1968 Anniversary Celebration
Pros for PAL presented by Meijer, an annual fundraiser for Detroit PAL, took place on September 5, 2018 at The Corner Ballpark presented by Adient. This special event celebrated the 50th anniversary of the Detroit Tigers 1968 World Series win at the same location where the team played.
More than 200 guests stopped by the fundraiser, many decked out in their Detroit Tigers' gear, to enjoy the live music, memorabilia displays, great Atwater beer, food from Slows, sports-themed games, and the special Q & A session on the field.
Huge thanks to WDIV's Paul Gross for emceeing the VIP reception!
Detroit PAL was excited to welcome many former professional athletes to the event, including: Al Kaline, Willie Horton, Derrick Coleman, Willie Burton, Willie Norwood, John Wangler, Tim Walton, Ron Rice, Earl Cureton, Larry Lee, and Tom Matchick.
Despite the 90+ degree heat that night, all of the guests made their way to the stands to listen to Tigers' Legends talk about that historic win in 1968. All guests had the opportunity to write down their questions for the Q & A session upon arrival and they were read by the moderator, Lynn Henning of The Detroit News.
Thank you to our presenting sponsor, Meijer, home-run sponsor, Foley & Lardner, and our food sponsors, Slows and Atwater Brewery.
Detroit PAL would like to thank all of the professional athletes and guests for making this Pros for PAL such a great event!
Please follow and like us: