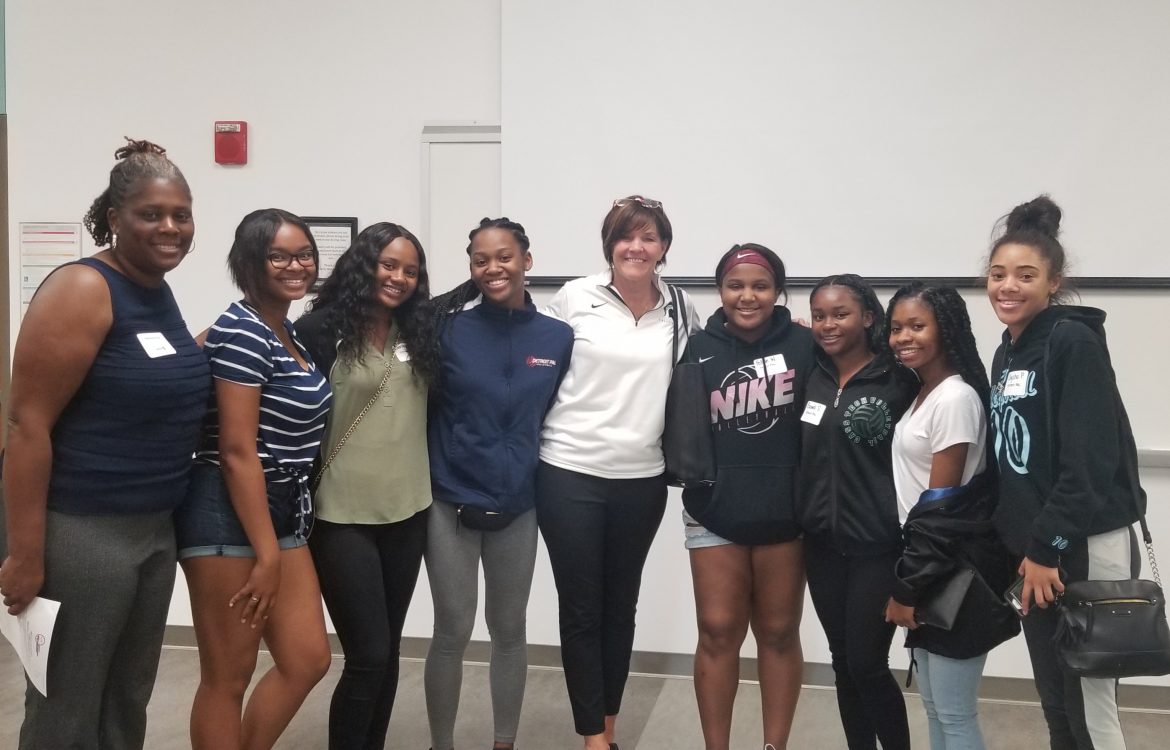 The Complete Athlete – Future Coaches Leadership Academy
On June 27th and 28th, as participants of the Future Coaches Leadership Academy,  we visited Michigan State University for the 2019 Summer Coaches' School. The program was a clinic that gave coaches different tools on how to effectively coach youth. On the first day, we entered Brody Hall and engaged in multiple sessions.  The opening session was the keynote speaker for the day, Cathy George, who is the Michigan State women's head volleyball coach. During her session, she discussed ways on how coaches can connect with their team and how different personalities work with each other. Listening to this portion of her speech reminded us of our own teams and how we are confronted with the realities of having teammates with different personalities, interests, and mindsets.  She also spoke on how she encouraged her team on trying to be the best version of themselves. The session following discussed the importance of athletes' mental health and how coaches can identify and handle the challenges of mental health in their athletes in the best way fit. After eating lunch in the Brody lunch hall, we listened to  four athletes, two who play for Michigan State and two who were still in high school.  They discussed their experiences as athletes and the challenges they face during their sport. They also gave advice on how coaches should adapt to the new generation. The next session outlined the ways coaches can navigate through conversations with their teams on various social issues.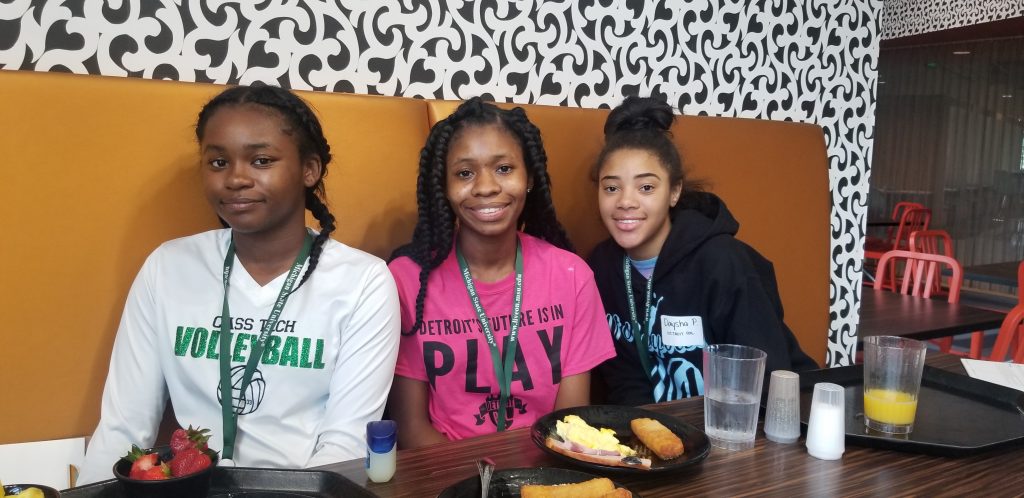 Day two also consisted of a lot of great sessions. One of the sessions included information on the 'Principles of Physical Training and Conditioning for Youth Athletes'. In this session, we discussed how to safely train and condition, as well as what type of training works best for different types of athletes. The session that followed, 'Using and Evaluating Reinforcement', explained the idea of reinforcement in sports. This session was geared towards helping coaches understand their own use of reinforcement and when it should, or should not, be used. After these sessions, we reflected on the clinic and how the sessions could  help us become better coaches, as well as athletes.
Through this opportunity, we were given insight on the mindset of coaches and how they are able to adjust to certain obstacles within their sport. We would definitely attend this coaches school in the future because the material presented to us was extremely necessary and will be very helpful as we continue our coaching and athletic careers. With us being young athletes, we have limited experience with being a coach. The Summer Coaches School taught us the best ways to deal with the athletes in our generation so that when we do start coaching more, we feel more than prepared to do so.  We recommend that other young athletes attend the Summer Coaches School because we were given the chance to learn what it is like to be a coach, what goes through a coach's mind at certain times, as well as how an athlete's behavior has an effect on his or her coach. This will help athletes be more aware of their actions, ultimately leading to growth in the athletes, which will then make the coach's job a little less stressful.
Written by: Brandi Seaborn and Felise Washington, Future Coaches Leadership Academy participants, Detroit PAL
Please follow and like us: