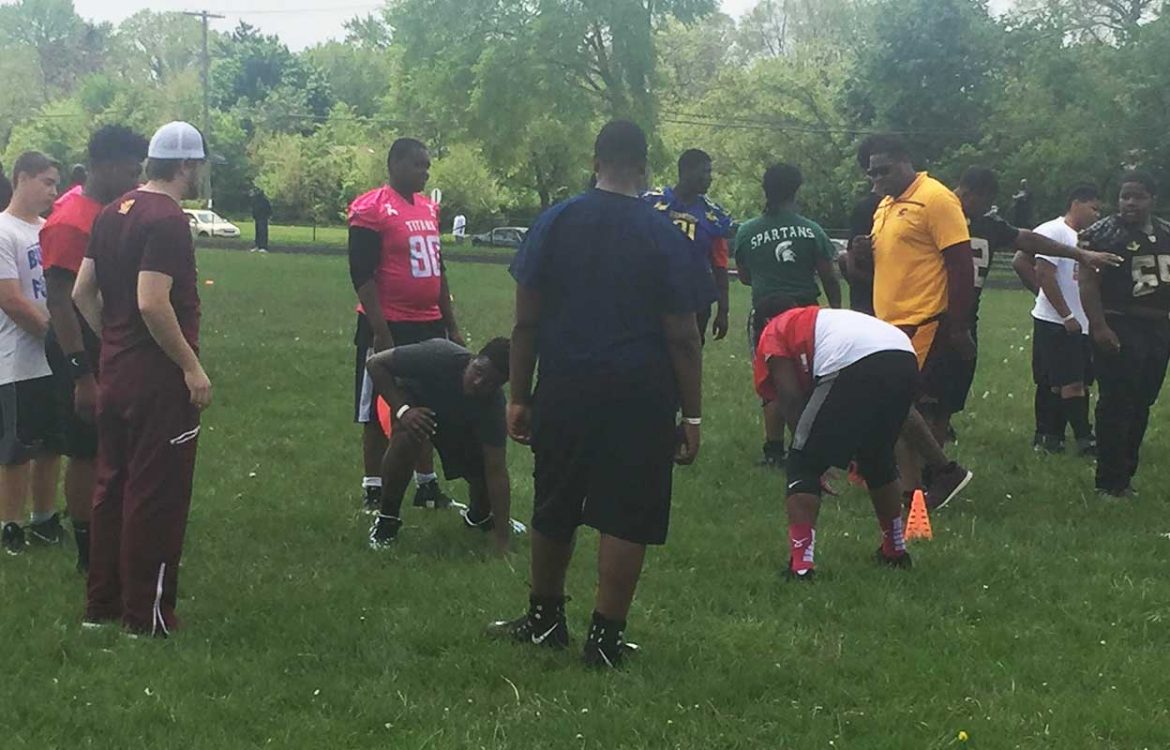 Touchdown in the Community! CMU Camp Recap
This past Saturday, it was all about giving back to the youth in the community. Detroit PAL teamed up with Central Michigan University and Sound Mind Sound Body to host a youth football camp and coaching clinic at the Heilman Recreation Center on Detroit's eastside. The camp was broken down into two sessions, the first for children in grades K-5, and the second grades 6-8.
"We just wanted to give back to the community," said Central Michigan Head Coach John Bonamego. "Bringing our staff down here and some of our young coaches to let them have a day where they're out and enjoying learning and playing the game of football."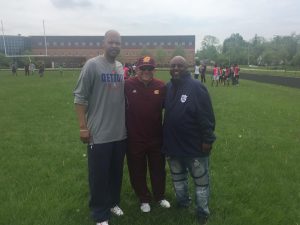 The athletes were able to interact first hand with college coaches and players that were once in their shoes, and have lived their dreams.
Bonamego said, "Kids need to see it's possible in order to believe it's possible."
Sound Mind Sound Body is a program that focuses on college readiness by using athletics to prepare children.
Curtis Blackwell, Program Director and Co-founder of Sound Mind Sound Body said, "This is what it's all about, this is the community and we're in this together."
Blackwell said the key to putting on this event was to work smarter, instead of harder.
"PAL was able get the word out to all of its' people, Detroit Parks & Rec was able to get us the facility, Central Michigan was able to provide the staffing, and Sound Mind Sound Body kind of did the logistics and the marketing," said Blackwell. "So together we were able to create an event and that's our goal, to keep that going to have better programming for our young people."
Head Coach of Detroit PAL's A-Team Titans Raylan Lyons said, "It's very important to give them exposure. A lot of kids wouldn't step foot on a university without a coach or mentor, or someone that has been to college before themselves."
Many of the kids hadn't heard of Central Michigan before the camp started, but they left feeling like they had a personal relationship with the coaches. Lyons said, "The more you expose to the kids, then the more they'll start to get it and understand."
"This is what it's all about, we have to come to where the community is," said Blackwell. "This is 48205. They say this is the worst neighborhood in Detroit, but today it's the best place to be."
Please follow and like us: