Werner Blakely Jr. addresses PAL youth
His name is Werner Blakely Jr. and the excitement around Detroit and nationally is him being selected by the Los Angeles Angels in the MLB Draft, Learn more here.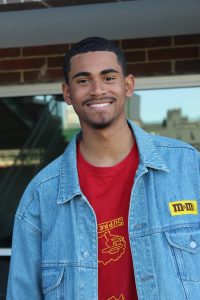 The 4th round pick was recently drafted out of high school, becoming the fourth high school player drafted to the MLB in Michigan since the 2000's. Some are relating Werner's talent to Derek Jeter (University of Michigan Alumni).
On Tuesday evening, Werner took some time to come out to the Corner Ballpark presented by Adient to address his teammates and PAL youth in hopes to be a mentor. Learn more here.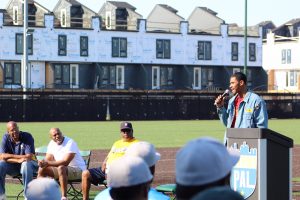 Everyone in attendance had the opportunity to hear from Detroit PAL CEO, Robert Jamerson. Robert Jamerson spoke on Detroit PAL's G.R.E.A.T. Model: Goal Setting, Resilience, Embracing A Healthy Lifestyle, Accountability and Teamwork. Learn more here.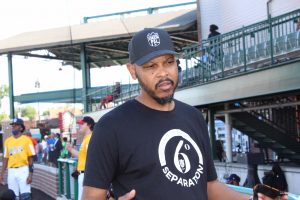 Many others spoke to the crowd: Coach Brown of the Detroit Eagles (Werner's former team), Detroit PAL's Director of Athletics and Operations, David Greenwood and Father of Werner Blakely Jr. We had the honor to hear great stories from Coach Brown and Werner's father about family values and hard work.
Congratulations to Werner and the Blakely family!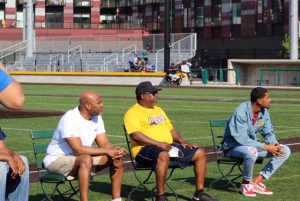 Head on over to our Facebook (@DetroitPAL) to watch it LIVE!!