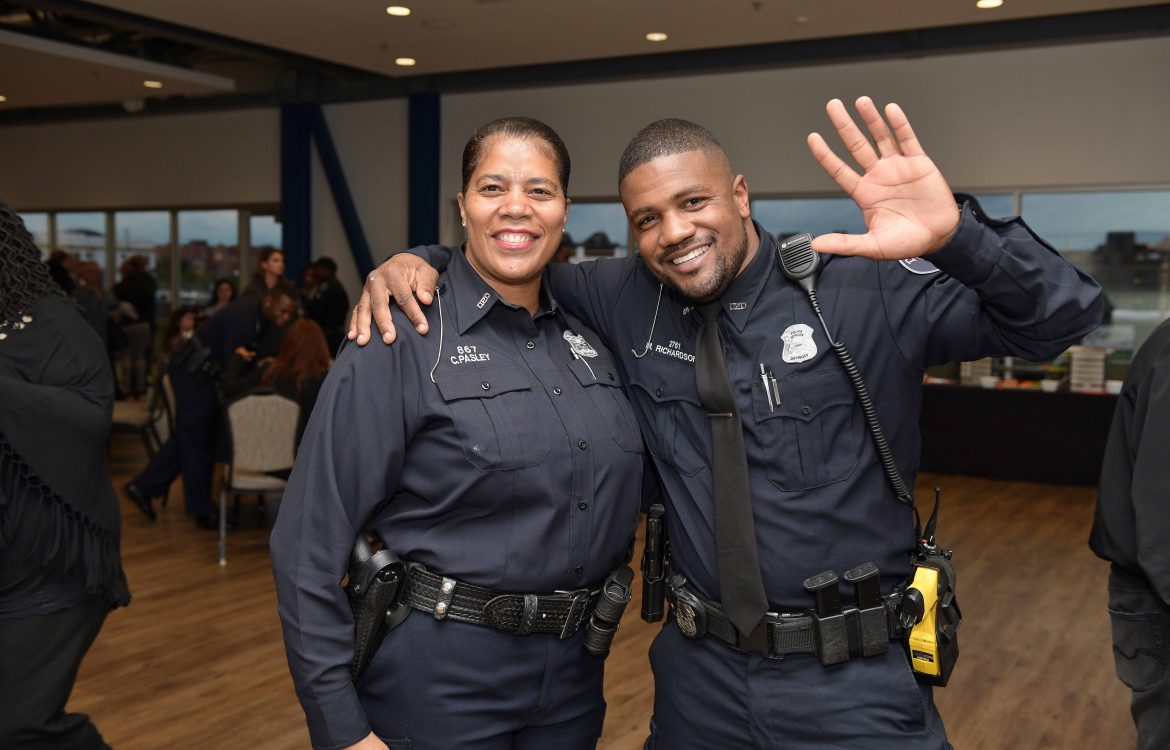 Mission Onward
This is who we are at Detroit PAL. We value having police officers present all throughout our programs. The Detroit Police Athletic League continues to improve relationships with the youth through sports and youth enrichment! The "Police" in Detroit Police Athletic League is a vital part to our success.
DPD/PAL Officer Chenetta Pasley and Mike Richardson are two of four Team Up Officers that we are blessed to have at Detroit PAL! This year, our Team Up program reached thousands of children throughout Detroit. Our PAL Officers visited schools, recreational centers, attended league games, tournament, events & had a big part of transporting PAL kids to and from after-school activities.
Thank you for your service and commitment to Detroit PAL!
Please follow and like us: