The Baseball League at Detroit PAL is for boys ages 9-18. The season runs from June to August. Practice schedules are determined by individual teams.
The cost of participating in the Detroit PAL Baseball program varies:
Early Registration Deadline April 18: $60 or $50 with a Medicaid card
Regular Registration Deadline May 16: $70 or $60 with Medicaid card
Payment is accepted by cash, check or credit card and can be paid in the Detroit PAL office, online, or by mail if it is received by the registration deadline. Team registration costs are $550 per team (without uniforms). The price varies for teams that need uniforms (please see current registration rate for individuals). You can contact us at 313-833-1600 for more specific information!
Players will need to bring a baseball mitt, mouth guard and protective cup. Cleats are highly recommended. Uniforms are included with the individual registration fee.
Games will be played Monday-Saturday. Parents should expect an average of two to three times per week for games and/or practices.
The 2020 season runs June 13th – August 1st.
Your child will be placed on a team determined by which location you choose. The earlier you register, the more likely your child is to be put on a team closest to your choosing.
There are no upcoming events at this time.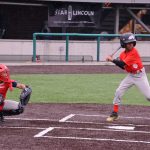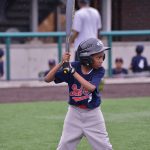 The health and safety of our players is always top of mind. Please review these rules for Baseball.
If you would like to volunteer in this league, please visit our Volunteer Page to learn how you can get involved!