Detroit PAL Rec. Basketball "The Coldest Winter Ever"
League begins: January 25th
League Ends: April 18th
Game times: SATURDAY GAMES -Regular season game times vary in location- Typical game times range from 10am-6pm
Team Registration process:
All teams must submit a completed Team Registration form by deadline January 1st.
All teams must submit a Team Roster by deadline January 1st.
All teams must submit individual player registration forms and copy of birth certificate (for each player) by deadline January 1st.
Team Fee- $150 per team or $45 per player (if uniforms are needed). Teams who need uniforms must PAY FEES IN FULL BY DEADLINE DECEMBER 1, 2019.
All paperwork and payment must be submitted directly in person at Detroit PAL Headquarters: 1680 Michigan Ave, Detroit, MI 48216
Monday-Friday
Hours: 10am-6pm
Place paperwork in envelop and address to Basketball Commissioner: Stephanie Douglas
Individual Player Registration process:
All players must submit a completed Individual Player Registration form PLUS copy of birth certificate at Detroit PAL by deadline January 1st. No fee to be paid on site.
Individual Player Fee: $45 -Uniform included. Fee will be collected from parent by coach/team once placed on team. ***Players are placed on a team once registration form/birth certificate is submitted to Detroit PAL- basketball commissioner, Stephanie Douglas (in office drop-off only – NO EMAILS OR FAX).
Regular Season League Game Dates:
Saturday, January 25th | Saturday, February 1st | Saturday, February 8th| Saturday, February 15th |Saturday, February 22nd|Saturday, February 29th|Saturday, March 7th| Saturday, March 14th
All star game–Saturday, March 21st!!
1st Round of Playoffs- Saturday, March 28th
2nd Round- Saturday, April 4th
3rd Round- Saturday, April 11th
Championship on Saturday, April 18th
Game Schedule:
The scheduling of match-ups are released weekly and communicated directly with coaches. Parents can find schedule on basketball webpage.
Age divisions (Girls CAN participate):
|8u|10u|12u|14u|17u|
8 and Under Cannot turn 9 on or before May 1, 2020
10 and Under Cannot turn 11 on or before May 1, 2020
12 and Under Cannot turn 13 on or before May 1, 2020
14 and Under Cannot turn 15 on or before May 1, 2020
17 and Under Cannot turn 18 on or before May 1, 2020
League Venues:
Voyageur High School
Voyageur Middle School
Tindal Recreation Center
Cristo Rey High School
All coaches must be Detroit PAL Impact Certified. Coaches without proper coaching credentials (coaches badge) WILL NOT be permitted to coach or sit on the bench. Coaches can REGISTER FOR CLASS online at our website!
Scroll down until you see IMPACT Training Registration & Click "Register Here" or call Detroit PAL at 313- 833-1600.
Players are encouraged to bring mouth piece, personal water, personal towels, and ankle braces.
Please contact Stephanie Douglas with any questions at sdouglas@detroitpal.org.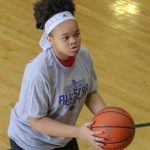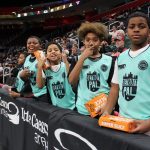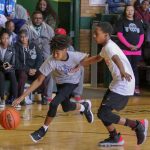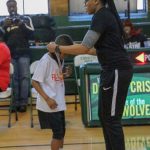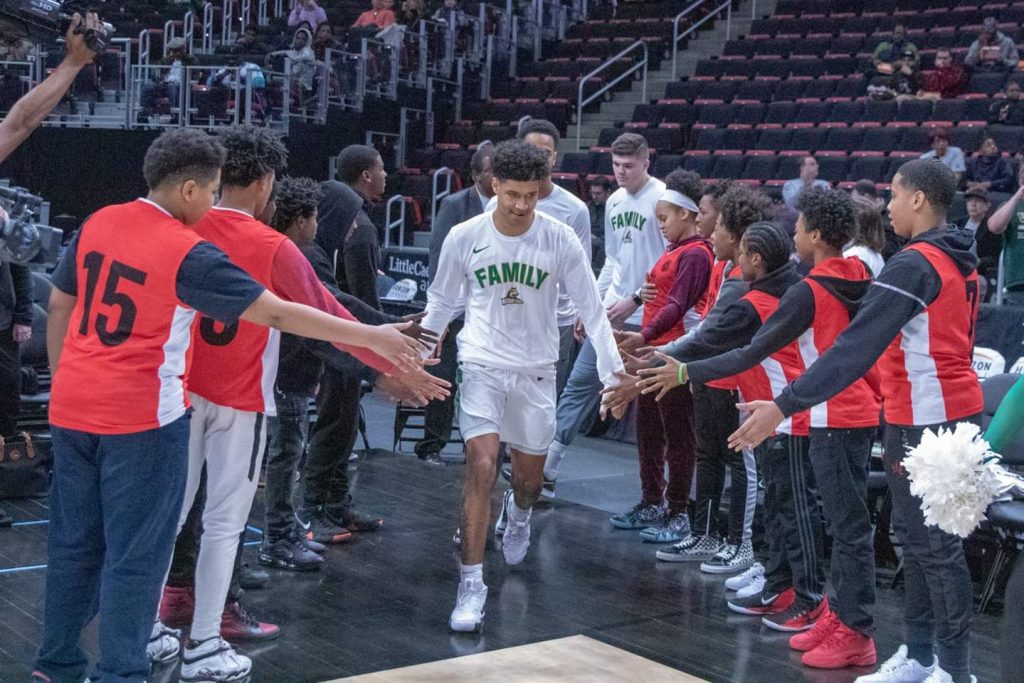 If you would like to volunteer in this league, please visit our Volunteer Page to learn how you can get involved!