Meet the entire staff below!
You can learn more about the Workforce Development program at Detroit PAL here.
Cord Bailiff
Field & Facility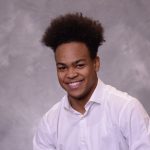 I applied for Detroit Pal because I wanted to help give the same positive, encouraging, and friendly experience to the kids of Detroit that I experience when I played for Detroit Pal. From weeks of helpful training, I've learned how to present myself in a professional manner. My training also taught me how to network with people that could positively impact my career. Being a part of the Workforce development dream team is a great experience. The Dream team helped improve my group communication skills. My ultimate career goal is to have my own Electrical Contracting Company. My experience at Detroit Pal is really helping me reach my career goals because, here at Detroit Pal I have the opportunity to meet and network with people that have the same interest and careers paths as my own. In the Fall of 2018 I will be attending Henry Ford College to pursue an Associate Degree for Electrical Engineering.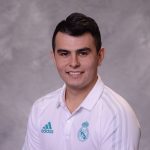 I have always had a passion for sports and when I came across Detroit PAL, I knew I wanted to be a part of it. Detroit PAL provided training and soon after I felt like I was ready to take on more of an administrative role at the Police Athletic League. My interest lies within soccer and baseball and I'm excited to develop and improve soccer in Detroit's inner cities, as well as baseball. Soccer has hit an exciting time in Detroit, and I'm hopeful for the future of soccer here in the motor city. My experience with Detroit PAL so far has been beneficial for my future in sports. A career goal that I have would to implement soccer to kids at a young age, so they can grow into the sport!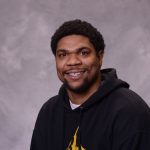 I applied to PAL because my characteristics and morals was instilled in me by my high school coaches at Detroit Pershing, so I want to do anything in my power to give back to today's youth and what better place to do it at Detroit PAL. The work force team is awesome, reliable, hard-working and dedicated to up and beyond to complete any task. We all have great chemistry in the office and outside of it. My ultimate career goal is to become a high school varsity coach, an amazing husband and an even better father. The connections and networking access at PAL is unmatched and any and everyone is open to help in anyway, so reaching out to the people that's available to me is how I'll get it done.
Kevin Moore
Communications & Media
I wanted to apply at Detroit PAL because growing up I was involved in PAL, I played baseball for numerous years in PAL and really enjoyed my experience.  I always wanted to be a part in giving back to the community and Detroit PAL was a great opportunity for me to do so. During my weeks of training I have learned how to enhance my customer service skills and also learning new ways how to effectively communicate with other people. My ultimate career goal is to become a sports play by play broadcaster and a host and be a mentor to the youth in inner cities. PAL will help me reach my career goal by allowing me to enhance my skills in the area of communications and build up my confidence as well. I will be in Alaska this summer for two months for a job.  I'll be leaving towards the end of May and I will be back the first week in August.  What I'll be doing there is I will be a sports play by play broadcaster for a summer college baseball team.  I will broadcast their games and I'll also be the sports information person as well.  I am excited for this opportunity.
Stennett Nyekanyeka
Athletics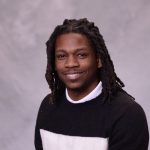 I grew up playing sports in Detroit. And I wanted to affect change in working for PAL through sports in Detroit. What I mostly learned from training was the minutiae of professional development and daily self-managing practices that can enhance improvement long-term. PAL has been a great base for learning about sports management and office etiquette. My ultimate career goal is to be working within the soccer realm, whether it be coaching, administratively, or marketing of some sort. During my time here at PAL, I am learning the ins and outs of using sports and extra-curricular activities to help neighborhoods and provide safe spaces for youth to experience childhood.
James Payne IV
Field & Facility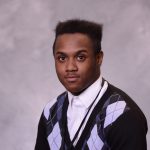 PAL's main goal is building character in kids and I wanted to be a part of shaping the youth lives. My friend Deondray Jennings, told me about the program and how great it was at first. Also I learned more about PAL myself when a friend of mine, Kenneth Williamson, told me he had become a football coach. During my weeks of training I learned about fine dining, etiquette, and how the corporate world is different from the non-corporate. The WFD Dream Team is a team of 17 bright young adults who wants to further their experience in certain career fields. My ultimate career goal is to build great relationships with lots of people. It's not what you know, it's who you know.  I also want to go deeper into maintenance and work with a professional sport team.
Kyjuawn Sanderfer
Field & Facility
I wanted to further learn about the professional side of working at Pal and what it takes to put events together. The various weeks of training taught me about proper etiquette and the proper ways to serve food and work through different customer service situations. I would say that we, the Dream Team, are hungry for knowledge in our respective fields. My ultimate career goal is to be successful in everything I do, regardless of what field of work I choose to do. Pal is certainly providing me with all the necessary tools I need to be successful.
Not Pictured: Tiara Chapman, Carly Bjarnesen, Karyn Thompson, Hannah Smith, Nicollett Rankin, Elise Dishman, and Jaida Rutledge