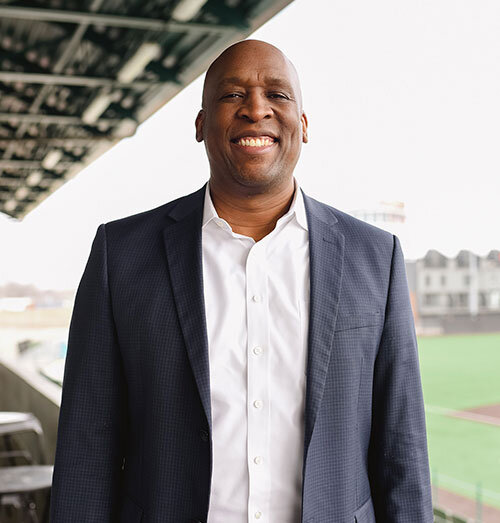 Frederick D. Hunter
CHIEF EXECUTIVE OFFICER
2000 – Present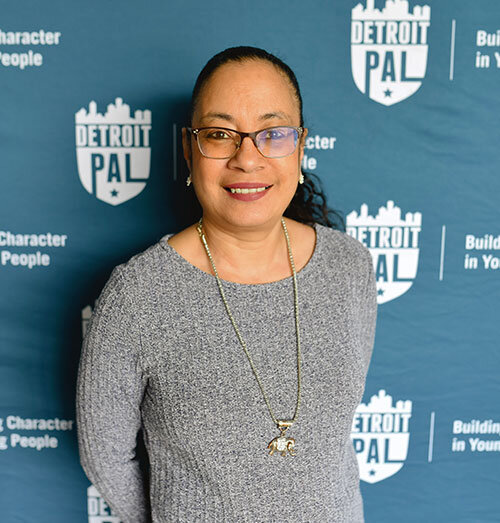 Monica DeJesus
Chief Development Officer
2019 – Present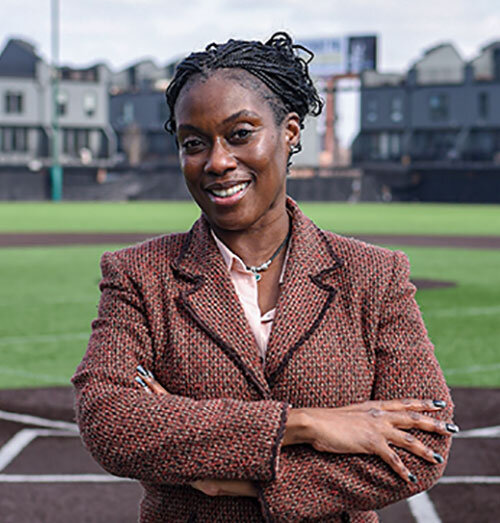 Geri Mann
Chief Financial Officer
2019 – Present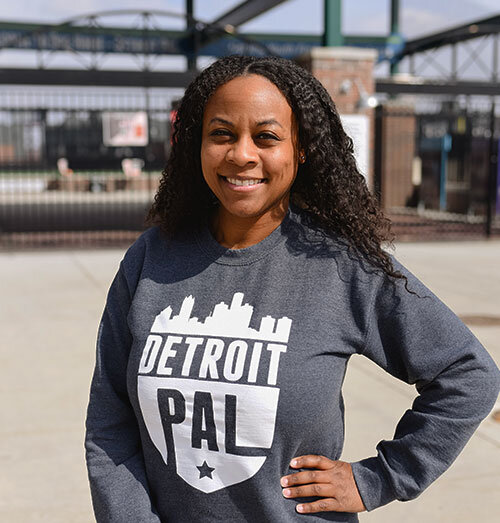 Stefanie Smith
Director of Donor & Alumni Relations
2018 – Present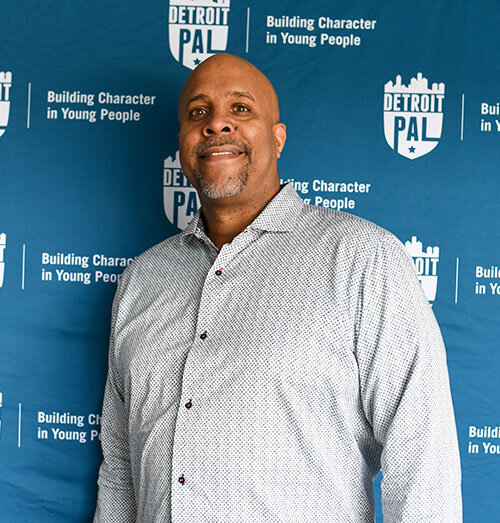 David Greenwood
Director of Programs & Operations
2018 – Present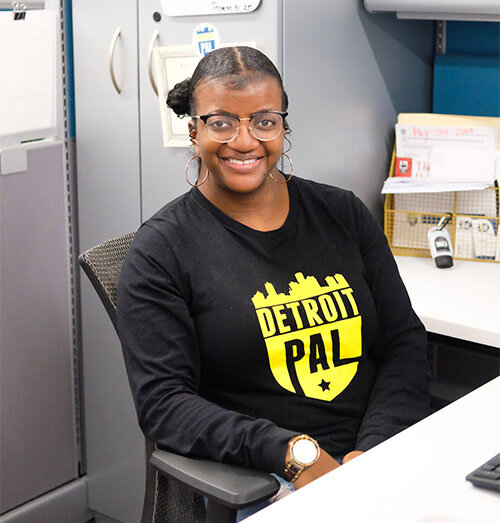 Janae Gordon
Executive Assistant
2021 – Present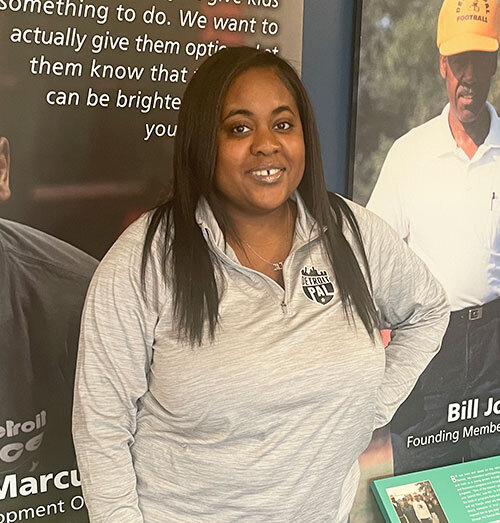 Brianna Washington
Event Coordinator
2021 – Present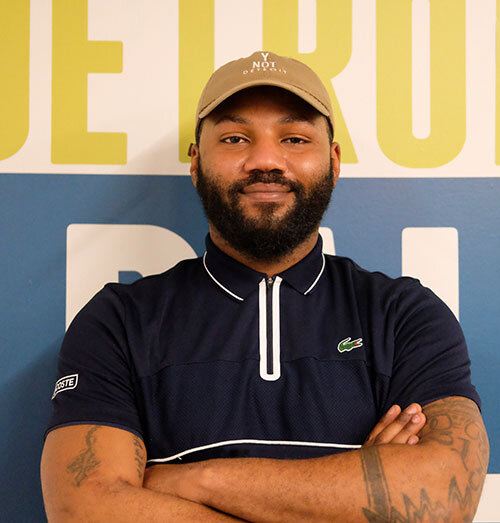 Justin Cook
Youth Enrichment Coordinator
2021 – Present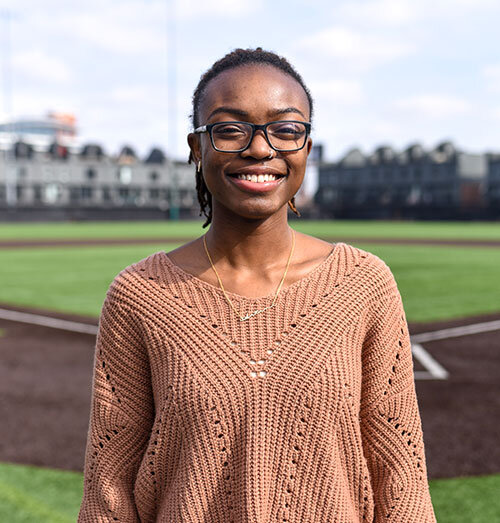 Autumn McKay
Program Administration Coordinator
2019 – Present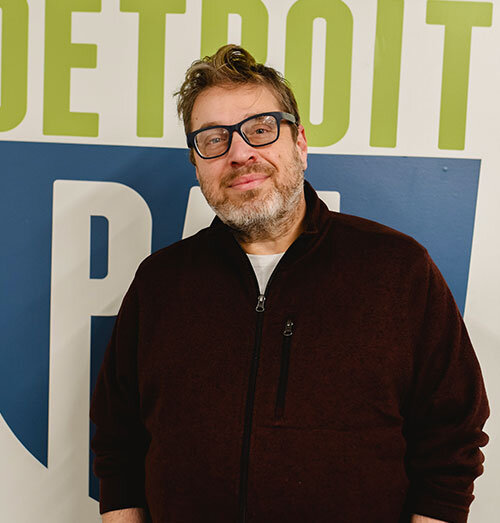 Richard Reznik
Associate Athletic Director
2002 – Present
Corea Nimmons
Accounting Manager
2020 – Present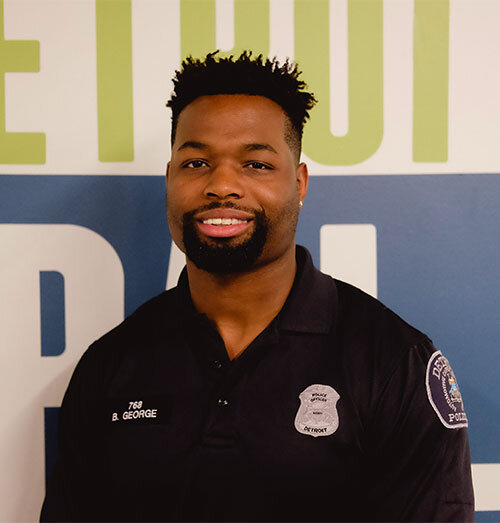 Sergeant Bryant George
Youth Development Officer
2018 – Present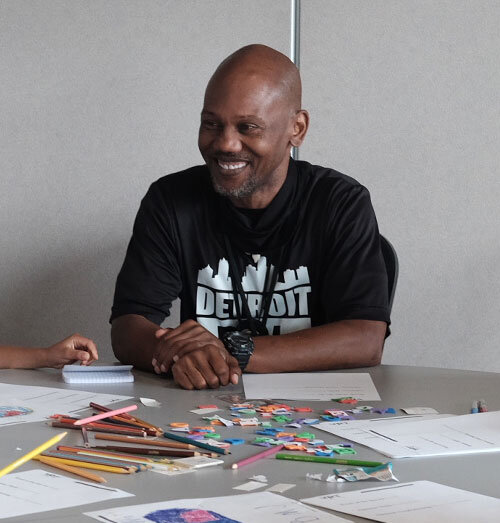 Corporal Marcus Norwood
Youth Development Officer
2004 – Present
Corporal Chenetta Pasley
Youth Development Officer
2009 – Present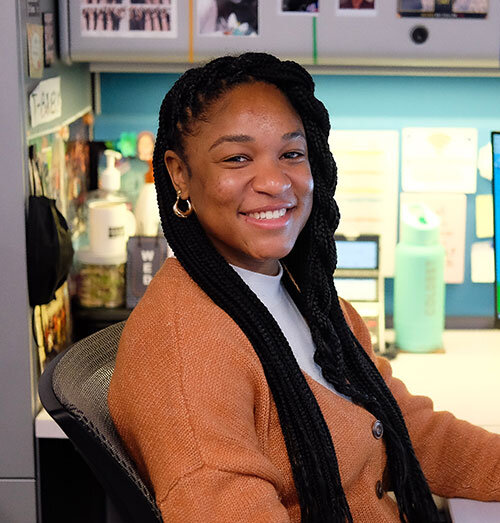 Tiera Parker
Program Administration Coordinator
2017 – Present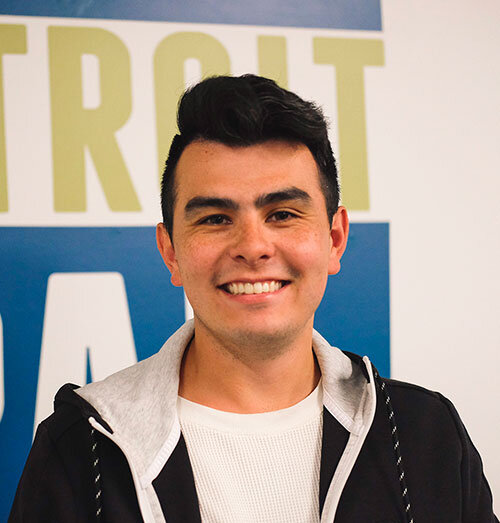 Bradley Cole
Social Media Manager
2019 – Present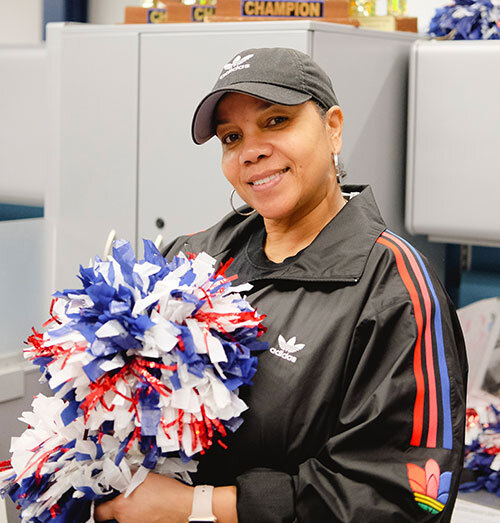 Coach Pott
Cheer Commissioner
2006 – Present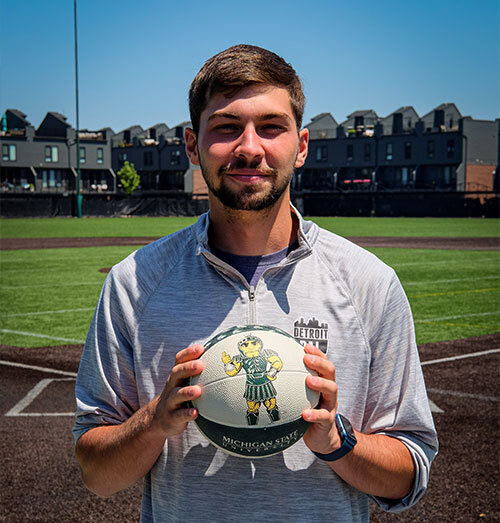 Joseph Smith
Operations Manager
2021 – Present
ALAN HUDDY
BOARD CHAIRPERSON
VP, Advanced Analytics Center of Excellence
Blue Cross Blue Shield of Michigan
DWIGHT BROWN JR.
BOARD VICE-CHAIRPERSON
Director of MEP PMO
DTE Energy
JESSICA BERRY
SECRETARY
Platform Director
Adient
JEROME HENSON
TREASURER
Senior VP
Bank of America
WENDY MCINTYRE-PEARD
GOVERNANCE COMMITTEE CHAIR
Former VP & GC – Enterprise Operations,
Secretary and Chief Compliance Officer
ITC Holdings Corp.
ANNE DOYLE
GAME CHANGERS COMMITTEE CHAIR
Global Speaker, Journalist, Change Agent
Powering Up Women, LLC.
MIKE PATTERSON
FINANCE & AUDIT COMMITTEE CHAIR
Partner
Ernst & Young
TODD BETTISON
Deputy Mayor
City of Detroit
APRIL DIEZ
Vice-Chair
The Diez Group/J.I.T. Steel
JORDAN FIELD
Director, Player Relations
The Detroit Tigers
STEVE GRIGORIAN
President & CEO
Detroit Economic Club
MARVIN RUSHING
Vice President, Retail District Manager
Comerica
JHONIKA HAWKINS
Excel Sports Management
DANNY JAROSHEWICH
Sr. Director of Sports Events & Business Development (retired)
Detroit Lions
DAN NGOYI
CEO
Rock Connections
E'LOIS THOMAS, PH.D
President
SEEL, LLC
DEBBIE KENYON
SVP/Market Manager
Audacy
RAPHAEL WASHINGTON
Sheriff
Wayne County
FRANKLIN HAYES
Deputy Chief
Detroit Police Department
RACHEL ALLEN
CEO, Operations School + OPSIDIA
Co-Founder, Centric Place

CRYSTAL BAILEY
Engineer, GM
Owner, Shine Productions LLC

LAURA BERMAN
Award-winning
Journalist and Writer
GERRY BOYLAN
Advisory Board Chair
Founder, Boylan Holdings
PAULA BUCKHAULTER
CEO
PBJ Consulting and Events
CINDY EGGLETON
Co-founder & CEO
Brilliant Detroit
FRANCES GONZALES
PAL Parent
Team Mom, SW Aztecs
KAREN HALL
Co-Founder
Track Life University
RON HALL
President & CEO
Bridgewater Interiors
FRED HUNTER
CEO
Detroit PAL
ROBIN KINNIE
President
Motor City Woman Studios
Audio Engineers of Detroit
AUTUMN MCKAY
Program Administration Coordinator
Detroit PAL
DARRON MERRITT
CEO
The Danlin Group
ROSALIA PLASCENCIA
Administrator
Mexican Food Specialties
DR. GLENDA PRICE
Celebrated Leader
Michigan Women's Hall of Fame
Women of Excellence
MICHELLE SHERMAN
COO/CFO
Southwest Solutions
LASHINDA STAIR
Senior Consultant
Motorola Solutions
DR. JOYCE SUBER
Board Member
Brilliant Detroit
MIKE TENBUSCH
President
International Samaritan
OMAR THABET
Athletic Director | PE Teacher
Hanley International Academy
TERENCE THOMAS
Former Board Chair | Detroit PAL
Co-Founder | Thomas Group Consulting
JASON TINSLEY
Chair
JP Morgan Chase Michigan Leadership Team
DAN VARNER
President & CEO
Goodwill Industries of Greater Detroit
JERRY VOLAS
Former CEO
TopBuild Corp.
COACH WILLIAM WEIR
Detroit PAL Coach
DPSCD Educator (Retired)
DR. LAUREL WHALEN
Clinical Assistant Professor
Wayne State University
MATT WILLIAMS
Community Impact Manager
Detroit Tigers
SHAWN THOMPSON
Senior Director
Gleaners Community Food Bank of Southeastern Michigan
JONATHAN FRANK
FUND DEVELOPMENT COMMITTEE CHAIR
Co-Founder & Partner
Jonathan B. Frank, P.C.
TYKEISHA BOYER
Member
Youth Voice Council
D'JOHNA FARRIS
Member
Youth Voice Council
JOE SANDERS
Member
Youth Voice Council
CALEB BOYD
Member
Youth Voice Council
Goal Setting     Resilience     Embracing A Healthy Lifestyle     Accountability     Teamwork